With a Difference, for a Difference!
HK Doshi Orthopaedic Center provides a holistic approach and range of options in dealing with musculoskeletal issues of concern. Our vision is to Heal Orthopaedic Problems Effectively (HOPE) and the mission is to serve to your needs "With a Difference, for a Difference!"
The unique approach we take in manifesting the vision and the mission is based on three fundamental principles of Early Diagnosis, Holistic Approach and Preventive Measures.
Seek an early consultation to ensure timely investigations and diagnosis.
Explore possible aspects of treatment and management options.
Ensure preservation of musculoskeletal function and mobility through awareness.
We believe in diagnosing the issue of concern and ensuring that you attain a good understanding of the management options.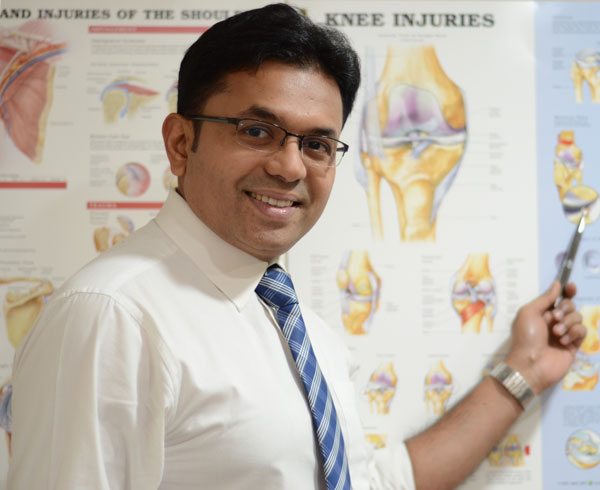 Have A Problem That Needs To Be Seen To?
Make An Appointment With Us.
Get Diagnosed
Visit Our Clinic
Call us for an appointment or just come down to our clinic at Gleneagles Medical Centre, Mount Alvernia Hospital or Parkway East Medical Centre for a consultation.
Suite 05-01, Medical Centre D, Mount Alvernia Hospital, 820 Thomson Road, Singapore 574623